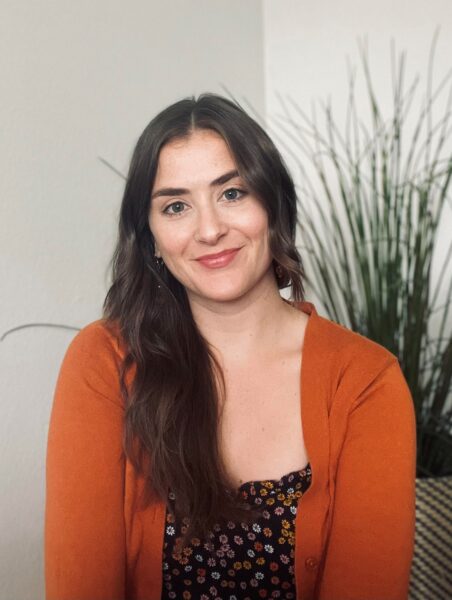 The idea of starting therapy can be intimidating. As a society, we have been conditioned to believe that therapy is only for those who have "something wrong" with them. For many, that belief can lead to carrying feelings of shame, low self-worth, and frustration that they can't move past it. As a therapist, it is my goal to help you understand that there is absolutely nothing wrong with you. Rather, it is my hope that together, we can shift from asking "what's wrong with me?" to "what happened to me?"
As a Licensed Clinical Social Worker, I am trained to approach every situation from a strengths perspective. This means that in our work together, I will help you highlight and identify your own resilience, as well as the natural supports you have in place to help you move through your healing. Together, we will work to identify triggers, process through difficult emotions, and gain insight and clarity around unhelpful patterns of thinking and behavior. It is my goal to provide a space where you feel safe to be fully seen, heard, and understood. My promise is to always show up in our relationship as my authentic self, with the hope that you will do the same!
My approach to therapy is eclectic and tailored to meet your specific needs. My background consists of extensive training in various trauma-focused modalities, including Trauma-Focused Cognitive Behavioral Therapy (TF-CBT), Trauma-Focused Integrated Play Therapy (TF-IPT), Mindfulness, Narrative Therapy, and other expressive therapies, such as Sand Tray and Art Therapy. Additionally, I have a strong foundation in Cognitive Behavioral Therapy (CBT) and Dialectical Behavior Therapy (DBT).
I received my Master of Social Work degree from Virginia Commonwealth University in 2017 and became a Licensed Clinical Social Worker in 2020. My experience includes six years of trauma-specific work with children, adolescents, adults, and families, both in a traditional outpatient therapy setting, as well as in an acute medical setting within the Emergency Department and Department of Pediatric Oncology. I have worked with clients and patients from all walks of life, backgrounds, and experiences, and at all stages of healing. Additionally, through my work I have extensive experience with issues of anxiety, depression, and grief and loss.
503-659-3480 ext. 27