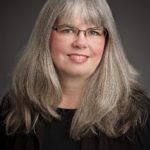 "Why am I not over this already?"
If you find yourself asking that question, it's possible we can help.
Hi. My name is Barb Majors. I am the founder of Trellis Counseling. It has long been my vision to work with people struggling in their everyday lives due to past experiences. Whether the impact those experiences have on them is big or small, I believe that healing and hope occur within a healthy therapeutic relationship. Working hard to build and maintain that kind of relationship with our clients is important to us.
While I still cherish my work with clients, I am no longer accepting new clients as I focus on building Trellis Counseling into a dynamic, thriving practice where many people can find help and hope. We can exponentially increase the help to others by my having brought on clinicians who can help more as a team than I could individually. That move has necessitated my move into a business owner and team leader. I see myself as an effective leader, sharing my vision with our team. I am a Licensed Clinical Social Worker (LCSW) with a Master of Social Work (MSW) degree from Portland State University School of Social Work. My primary therapeutic tools include EMDR (Eye Movement Desensitization and Reprocessing), Attachment Theory, Narrative Therapy, and Internal Family Systems-informed psychotherapy.
As an approved EMDR therapist I have 40 hours of official training with extensive supervision. I've also obtained additional training and consultation in this field.
I have specialized in working with people who have experienced complex trauma. That can be either physical, sexual, or emotional abuse or neglect as young children or during adolescence. Trauma may also be caused by ongoing circumstances that have felt overwhelming that continue to impact everyday life. Sometimes people who have experienced complex trauma find that they have parts of themselves that they may or may not be aware of. These parts can serve as protectors and are not uncommon for people who have a traumatic history. This is really just an adaptive way a person's brain works in response to experiencing difficult and challenging events. My goal is to get those parts working together in a cohesive, more manageable manner. My approach to treating complex trauma is to go at your pace so it doesn't become overwhelming.
I also worked with people who have experienced episodes of trauma that may not be considered complex trauma, such as auto accidents, significant tragedy, or one time traumatic events. Like complex trauma, the treatment can be the use of EMDR, narrative therapy, or Internal Family Systems-informed care. Treatment for this type of trauma tends to be shorter term.
It has not been uncommon for us to work with clients and have them indicate that their struggles have lessened significantly in a short period of time. This is not some "magic" in the counseling room, but is accomplished through hard work by the client with the therapeutic rapport and knowledgeable guidance. Trauma treatment is often very different from just "talk therapy" and is very experiential. It is an active experience that someone goes through to heal their hurt.
There's hope for the hurting.
Email: Barb@TrellisCounseling.org
Phone: 503-659-3480 ext. 21