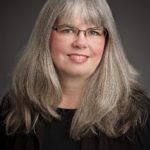 "Why am I not over this already?"
If you find yourself asking that question, it's possible we can help.
Hello there! I'm Barb Majors, the heart behind Trellis Counseling. If you've ever wondered why you're still grappling with certain challenges, you're not alone. And guess what? We might just have the answers you're seeking.
I'm thrilled to introduce myself and the nurturing haven of support that is Trellis Counseling. My passion lies in guiding individuals through the maze of past experiences that can sometimes cast shadows on their present. Big or small, the impact of these experiences matters, and I firmly believe that healing and hope flourish within a nurturing therapeutic bond. Our mission revolves around fostering and nurturing these connections with our clients.
While I absolutely adore working closely with our valued clients, I'm currently dedicating my focus to nurturing the growth of Trellis Counseling into a bustling hub of transformation. Although I'm not taking on new clients personally, the expansion of our team means that we're poised to make an even greater impact. By uniting the strengths of our skilled clinicians, we're embracing a collaborative approach that allows us to reach more individuals on their healing journeys. My role has evolved into that of a business owner and team leader, where I'm committed to guiding our team with a shared vision.
A little about my background: I'm Barb Majors, a Licensed Clinical Social Worker (LCSW) holding a Master of Social Work (MSW) degree from Portland State University School of Social Work. My toolkit for transformation includes EMDR (Eye Movement Desensitization and Reprocessing), Attachment Theory, Narrative Therapy, and Internal Family Systems-informed psychotherapy.
With specialized training in EMDR, I've logged 40 hours of formal training under expert supervision. I've also honed my skills through additional training and consultation, refining my expertise in this field.
My area of expertise lies in supporting those who've navigated complex trauma—be it physical, sexual, or emotional abuse or neglect during childhood or adolescence. Additionally, ongoing overwhelming circumstances can also lead to trauma that lingers in daily life. Sometimes, these experiences give rise to different aspects of oneself, often serving as protectors. This is a natural response to adversity, and my mission is to harmonize these aspects, facilitating a more cohesive and manageable path forward. I embrace a gentle and personalized approach, ensuring that the healing process unfolds at a pace that feels right for you.
I also lend a helping hand to individuals who've faced single traumatic events such as accidents or significant losses. Whether it's complex trauma or a one-time incident, our therapeutic toolbox includes EMDR, narrative therapy, and Internal Family Systems-informed care. The duration of treatment for these unique experiences is typically shorter, tailored to your needs.
What sets our approach apart is its experiential nature—this isn't just "talk therapy." Instead, it's an active and empowering process that emboldens you to navigate the path to healing.
Remember, there's a world of hope awaiting those who are hurting. Together, let's pave the way to a brighter tomorrow.
There's hope for the hurting.
Email: [email protected]
Phone: 503-659-3480 ext. 21