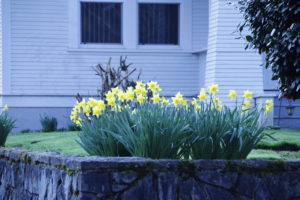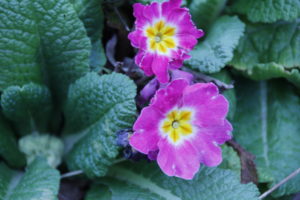 I noticed primroses in my yard this morning. And on the drive to the office I saw a yard with so many daffodils brightening the morning. They reminded me of the cyclical nature of the seasons and how out of the dead of winter comes spring with the promise of renewal.
My way back to Hope House, where my office is, has been a cyclical journey as well. I didn't plan the route which I ultimately took but find myself, like a flower, blooming after winter. The promise of renewal and opportunity to offer help and hope to others.
But what I really spent my time thinking about is how resilient those plants are, coming back after the cold weather and the freezing temperatures. They do just what they have been designed to do…to bloom when the time is right. They are strong. They grow toward the sun. They turn their faces upward and soak in the light.
Some people are like those flowers. After going through traumatic events, where it feels like a cold, dark winter has set in, hope arrives and helps the flower begin its journey upward through the soil into the light. Resilience looks like showing up in their life and helping them get through the day. Help can come in the way of counseling and beginning to build on that resilience. Or of a friend offering a helping hand. Or a smile being given at just the right moment.
Why not take a few minutes and look for the flowers that you come across after these cold winter months. If you are a flower in need of help or in need of hope, is there something I can do to help?